Slot Vegas Night Life — Game Review
Vegas Night Life slot
To play the free demo, click the button, the game may take some time to load.
Start free play game
Report a Problem
Casinos in Romania
Reputable and Secure Fast Payouts
Ad disclosure #ad this website is supported by advertising
Vegas Night Life slot review
Review by Gamingslots
Vegas Night Life slot by Netent has one of those generic bling-cum-casino themes we've seen many times before. A night time background features landmarks from various cities superimposed and we have cheesy soft jazz music to spin to while attempting to land some of this wealth. Pragmatic have done it with Vegas Nights slot, iSoftBet with Vegas High Roller slot and in the old days when Betsoft were allowed in most jurisdictions, the famous Mr Vegas slot. So will it be a winning streak for our bankroll here or bust and a long walk home?
On the reels.
There are 20 pay lines on Vegas Night Life slot over 5 reels of 3 rows with single symbols. Pays for 5-of-a-kinds are 15x Wild or Sports Car, 8x Watch, 6x Ring, 5x Champagne with 4 card suits paying either 3 or 1x for a full line. Casino Chip scatters appear on all reels and the Wilds can appear stacked in the base game and spins bonus. You do get some interesting features when triggering those 3+ scatters though.
Bonus Rounds
Having landed 3, 4 or 5 Chip scatters, you will pick a Gold Chip which reveals one of three bonus rounds.
Instant Win — the one you never want, pays 7.5 to 250x bet. Trigger it with 4 scatters the amount is doubled once, with 5 it's doubled twic so 1000x bet is possible.
Cash Stacker — choose this you are taken to a 5-column collector slot. The outside 2 columns are 5-rows, columns 2 and 4 6-rows and 7 rows in the centre. The reels will spin and only cash value tiles can appear, with 0.25 to 15x bet on them. You get 3 chances, reset each time a cash tile appears. Fill rows 2 up and a 2x multiplier is attached to that row, 3x on third row, 4x on fourth row and 5x on fifth row. You may have seen the 3 Progressive jackpots over the game and should you fill all 6 rows on column 2 you get the Mini at 10x bet, 6 rows on column 4 the Midi at 30x bet and all 7 rows on column 3 for the unlimited progressive Major jackpot!
Free Spins — you get 5, 10 or 20 for 3, 4 or 5 scatters respectively. All are played at a 3x multiplier and you cannot retrigger them but do tend to see quite a few stacked Wilds.
Our View.
I suppose in comparison to most newer Netent games Vegas Night Life slot isn't terrible, with a 96.00% RTP including progressive and a few different features. That said, we still have my pet hate after triggering a bonus, the dreaded, quick and usually poor cash award option. Mind you, in this case as said, it does have more potential than the free games do! The volatility appears quite low here with frequent wins and features dropping in which explains why 95% of them fall within the 10-50x bet outcome. It's not an unpleasant game to play graphics and sounds-wise but I doubt you'll be a Vegas high roller when leaving this slot.
Vegas Night Life
What happens in Vegas, stays in Vegas! We're heading to the entertainment capital of the world for night out on the town in Vegas Night Life!
RTP RTP
Volatility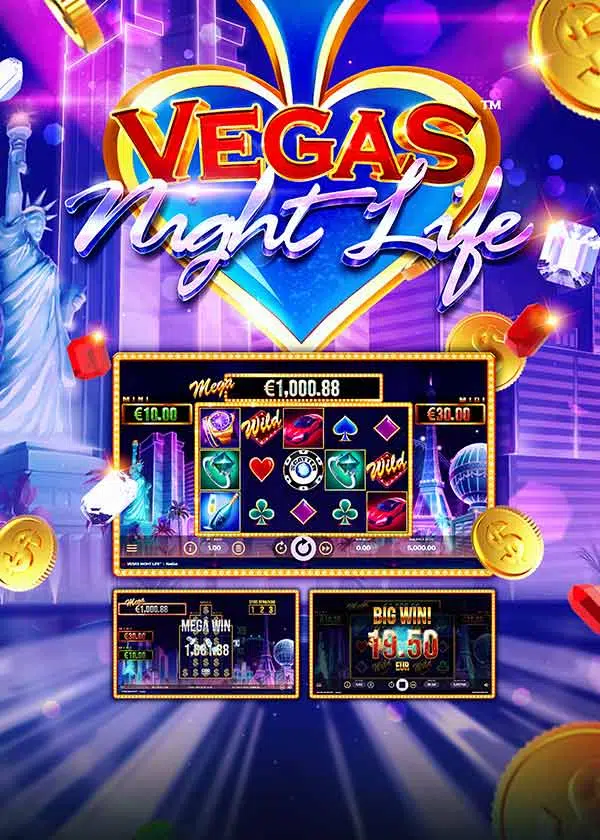 Play for Real Money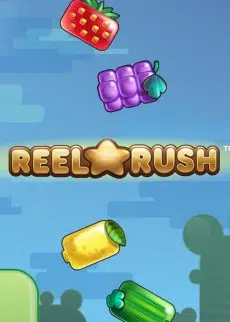 Play for Real Money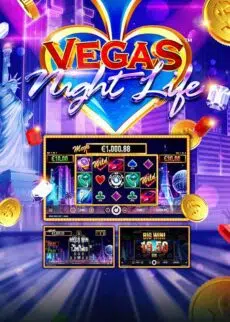 Vegas Night Life
Play for Real Money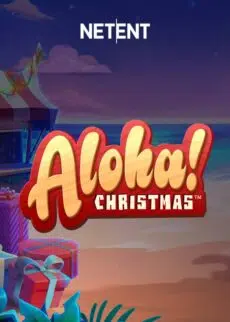 Play for Real Money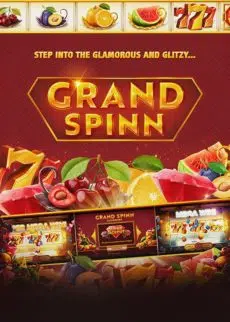 Play for Real Money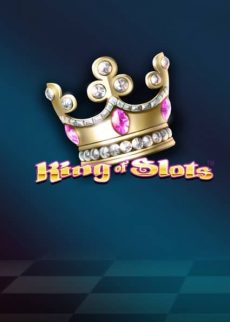 Play for Real Money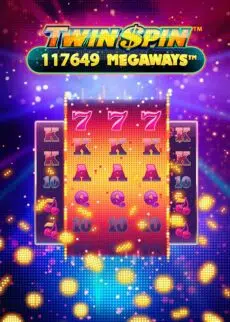 Twin Spin MegaWays
Play for Real Money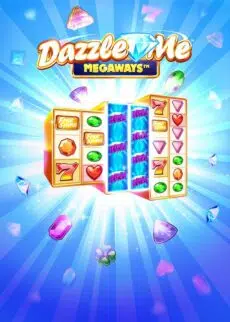 Dazzle Me MegaWays™
Play for Real Money
NetEnt Games
Video Slots
Vegas Night Life
NetEnt's logo and graphic material is the company's intellectual property and may not be copied, reproduced, distributed or displayed without written consent of NetEnt. Under no circumstances may NetEnt's intellectual property be displayed in connection with inappropriate or harmful content, including without limitation on web sites containing pornographic content or supporting illegal file sharing. Evolution Malta Holdings Limited is licensed and regulated in Great Britain by the Gambling Commission (GB). Evolution is licensed and regulated by the Malta Gaming Authority under license MGA/B2B/187/2010. Evolution is licensed and regulated in a number of jurisdictions. All our licences can be found here. Evolution is committed to gaming that is fun, safe, and secure. Read about Responsible Gaming and Player information here. (RO)

Edit this element
High Volatility
Medium/High Volatility
Medium Volatility
Low/Medium Volatility
Low Volatility
Publish Date
Modified Date
Play our games for real money
Choose from our recommended casino partners offering NetEnt games.
You must be above the legal gambling age in order to try our demo games on this website. For real money betting, please refer to our licenced casino partners that are advertised.
We cannot show any results here due to your region/jurisdiction being unavailable for these offers
Vegas Night Life Slot Review
With Vegas Night Life, NetEnt now gives us the chance to experience this festive life despite all the restrictions that prevail around the world at the moment, amazing! Here we have a slot machine with 5 reels, 3 rows and 20 paylines. Like Vegas, this game offers a number of different experiences where there are 3 different bonus features, namely Instant Win, Free Spins and Cash Stacker. Where in all of these you have a chance to take part in really nice winnings. In the true spirit of Las Vegas, this game has 3 different jackpots that you can get. It's Mini Jackpot, Midi Jackpot and finally a Mega Jackpot. Where this Mega Jackpot is progressive and can deliver incredibly huge wins. The game has an RTP of 96.0% and is played with a medium volatility.
Although perhaps few of us have been to Vegas, it is a city that no one has missed hearing about. There is nothing you associate so much with casino and games as this particular city. Where the pulse is always high and the doors are always open for you to go in and play. The great thing is that the same thing applies to you once you log in to this game. Where there are lots of winning opportunities and big ones as well. What happens in Vegas, stays in Vegas is what they usually say, but some info about this slot machine experience in Vegas I will of course share with you.
It's always exciting when NetEnt launches a new game. A bit like when Messi plays football and it is generally assumed that he will deliver goals every match, it is expected that NetEnt's new games will be good. But its slot must, of course, be viewed impartially and fundamentally. So, we take and start by reviewing its design and gaming experience in more detail below and see how well NetEnt delivers a slot machine this time.
The slot with 3 different Bonus Features
You're on your way to Vegas and the night is totally dark, but the closer you get to the city the brighter it gets. Once in place in this slot machine, you have a background image that shows classic symbols in the form of the Statue of Liberty and the Eiffel Tower. With a purple shimmer, it lights up the city. The game's grid has 5 reels with 3 rows where you can take part in symbols such as Hearts, Clubs, Spades and Diamonds. These four are lower paying and those who pay a little more are the Champagne bottle, the Diamond ring, the golden watch and the red sports car. The game's Wild also gives it a nice win. In case of wins, fireworks are launched and that makes the whole game more alive. To the left of the reels you see the sum for the Mini Jackpot and to the right you see the sum for the Midi Jackpot. You can see the game's progressive Mega Jackpot at the top of the screen, where it is updated every 30 seconds and has no limit. This night in Vegas together with appropriate music makes your experience very similar to the original.
It's time to scoop up big wins
There is a lot that this night has to offer. The shimmering Wild symbols replace as usual all other symbols except the Scatter symbols. This is to create more chances of winning and they can appear anywhere on the game reel.
Something that is really nice about this game, is the opportunity enjoy the Bonus Features. To activate this feature you need to get 3 or more Scatters anywhere on the reels. Once you get this, 3 of these Scatter symbols will turn into Pick Me symbols. Should you have received more than 3 Scatters, they will help increase rewards in the Bonus Feature. You now have a choice to select and press one of the three Pick Me symbols to advance to any of the 3 Bonus Features available.
Instant Win feature is just like the name a Bonus feature that gives a direct win and it consists of you randomly winning a win of 7.5 to 250X the amount you bet at the beginning of the round. If you have also received 4 or 5 symbols, this win will be multiplied by X2 once or twice.
Free spins are always just as festive to get and you can get that in this Bonus feature by getting 3 or more Scatters, where they pay the following:
During this mode, you can't win more free spins. But all your winnings are multiplied by 3X.
Last but certainly not least of these Bonus features, we have Cash Stacker. Just like in its name, you want to stack cash to reach the top of profits. These reels will be changed to have rows in the following order 5-6-7-6-5. The scatter symbols that helped activate this bonus will turn into Cash Stacker symbols and be placed at the bottom of the reels. You get to start with 3 spins here and for each time you get a new Cash Stacker symbol. Then your spins will again be 3 in number. Depending on how many Scatters activated the bonus, you can be swamped different multipliers, such as starting Cash Stackers.
This applies to row 1, but let's now climb up and see what's there. When an entire row is filled, all Cash Stackers on this row will be multiplied by the following.
It can be really nice wins in other words. But wait, now I have mentioned up to 5 rows. There are actually 2 more rows you can get the Mini Jackpot. If you manage to get 6 Cash Stacker on reel 2. Then the amount you bet at the beginning of the round is multiplied by 10. If you get 6 Cash Stacker on reel 4 instead, you get the Midi Jackpot. Which gives you 30X the amount you bet at the beginning of the round. These two Jackpots are really great, but there is one that is even better. Namely Mega Jackpot, it is a progressive Jackpot that you can take advantage of if you land 7 Cash Stacker on reel 3. This Mega Jackpot has no stop on how big it can be, but it is constantly replenished until someone wins it. Of your bet, 3.7% is taken and added to this Jackpot. Absolutely phenomenal what a big profit it can be here. Wow!
Are you ready to visit Vegas?
Here we get to experience an incredible night in Vegas. Where we can experience a number of different Bonus features, such as Instant Win, Free spins and Cash Stacker. Where you can scoop up really nice wins. With its wonderful mood-setting background image and music, the feeling will be good during the game. If you miss the nightlife and the pulse of the casinos, this is definitely a slot machine worth a few spins.