Slot Keno Rival — Game Review
Keno by Rival Online
Most online Keno games are similar in their basic design, although there are differences in the details such as with graphics, animation, style and sound. Expert players can quickly become familiar with the general aspects of different Keno games as provided by different developers, while novices may take a little more time to do so. This article will provide basic tips for beginners on how to play and how to place bets on Keno by Rival Gaming.
Game Information
Keno
Rival Powered Games
Win Mill RivalPlay free Theme of the slot Treasure
Leonardo's Loot RivalPlay free Theme of the slot History
Loco 7s RivalPlay free Theme of the slot Classic
Windy Farm RivalPlay free Theme of the slot Animals
World of Oz RivalPlay free Theme of the slot Magic
Index Hide Show
How to Play Keno
Special Features
How to Change the Game Options
How to Play Keno
Before starting the game you must choose the amount you would like to bet, either 1, 2, 5, 10 or 25 credits, then proceed to choose 1 to 15 different numbers on the game board, without having to have to choose all 15, you can also select them by clicking on the 'Quickpick' button to make an automatic selection of numbers . You may wish to change one or more of the numbers you have selected. To do this, simple click a selected number which will then be shown as unmarked. If you wish to clear all of the numbers you have selected then this is done by pressing the 'Clear' button. Finally, press the 'Play' button to start the game and the random numbers generator will select the numbers for the draw.
The demo game allows you to get a grips with this easy and fun game while you play for free, but once you have the hang of it you might like to play Keno online for real money.
Special Features
The special features of the Keno by Rival Gaming include the 'Quickpick' button which selects a set of numbers for you at random, therefore speeding up gameplay, you can also choose the number of consecutive plays in a row. The number of plays to be made can be selected from the window above the Quickpick button.
Buttons PLAY 1, PLAY 5 and PLAY 10 allows you to select a predetermined number of games to play, or simply play by pressing the PLAY button. The games will play out automatically until either the rounds that you have selected run their course or you manually halt the game by pressing the same button again.
The «Clear» button wipes the game card of numbers ready for you to select a fresh set, press the 'Play' button to use the numbers previously marked in a new game.
How to Change the Game Options
As a first step you will have to click on 'Options' which is located in the bottom left hand corner of the game screen which will open up a new window with different options for the game such as: Speed, Fullscreen , Sound and Background Sound Volume. Select the configuration that is most pleasing to you and once your selection is made press 'OK' to confirm the choices made. You will then be returned to the main game screen.
If you enjoyed online Keno game, ou might also like the range of online gambling games available to play for free at NeonSlots.
TOP CASINOS
Slot Keno Rival — Game Review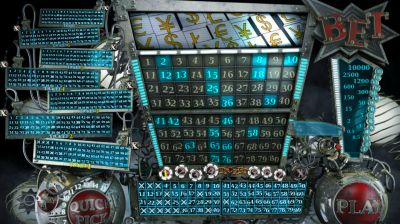 Welcome to our reviews section where Dr. Keno has reviewed all of the online casinos where you can play Keno.
On this page Dr. Keno has played through all of the online casinos, and then came up with his own review from his very own unique perspective. He will focus on providing information about the Keno games available at each casino, as well as give an overall review of the casino.
If you're looking to play at an online casino that caters to the Keno player, be sure to read the reviews below first before picking one.
And be sure to check out 3 Sweepstakes Casinos to Try in 2023. Some great casinos with some solid Keno and Bingo games.
WinADay Casino Review
WinADay Casino is an all browser-based online casino, with the most famous multi card keno game of all time, "Power Keno". Read the review to see what else is on offer at WinADay.
Classy Coin Casino Review
Using RTG Software, Classy Coin Casino also brings you to a $25 No Deposit Keno Bonus. A sweet deal, and find out what else is great about Classy Coin Casino.
Grand Parker Casino Review
Grand Parker Casino has been around for years and is a real "old school" style casino. They are safe, trustworthy and offer a classic Keno option.
Titan Casino Review
Titan Casino uses the popular Playtech software. With Live Dealers and over 100 slots, they also offer a variety of awesome Keno games.
Loco Panda Casino Review
Loco Panda is one of the most popular RTG Casinos, due to the fun slots they have. They also have great slots and keno bonuses.
Atlantis Gold Casino Review
With 4 different Keno games including Captain Keno and Powerball Keno, Atlantis Gold Casino is one of the most popular casinos for US Keno players.
Casino Luck Review
Casino Luck is one of the most popular browser-based flash casinos. Read our review to find out all about Keno at Casino Luck.
Treasure Island Jackpots Review
Treasure Island Jackpots, as the name suggests, is all about jackpots. They are a great online casino that also have some good Keno offerings for you.
VideoSlots.com Review
VideoSlots.com may seem like just a slot based casino, but they've got some great games including the famous TV Show keno game.
Bet365 Casino Review
Bet365 Casino is one of the best casinos online, and one of the most professional gambling outfits. They don't offer the wide variety of Keno that others do, but with 3 Keno games and some great bonuses, Bet365 are an excellent place to gamble at.
888 Casino Review
One of the longest running online casinos, we break down 888 Casino and their selection of Keno games in this article.
Sky Vegas Casino Keno Review
Offering some unique keno games such as Grand National Keno, this British based online casino is a great choice for UK players looking to play Keno.
Da Vincis Gold Casino Review
Using the Rival Gaming software, Da Vincis Gold is a solid casino for Keno players famous for it's bonuses and old school "classic" look to it.
Luxury Casino Keno Review
Formed in 2001, Luxury Casino is one of the oldest online casinos – but it doesn't feel like it, with a luxurious design and three great Keno games to choose from.
Omni Casino Keno Review
Around for over 16 years, Omni Casino is one of the best online casinos. While they're known for slots such as King King, they also offer some great Keno options.
Our Most Popular Keno Casinos for Romania: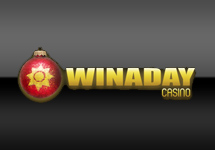 «WinADay Casino is the home of «Power Keno', the most populer online casino game with 7 Cards of Keno at once!»