Slot Feng Shen AllWaySpin — Game Review
Feng Shen Slot
offered by Play Frank, Luckster, Platincasino
AllWaySpin draws inspiration from ancient Chinese mythology to deliver this classic slot. Feng Shen slot is based on the Nuwa goddess praised for creating humanity and repairing the sky with stones.
Played on 5 reels and 3 rows with 9 Paylines, this slot tells the classic tale of the Nuwa goddess, King Zhou, and Jiang Ziya. These three characters take up the top positions in the base game paytable offering impressive wins on the reels. Look out for King Zhou as he is the most valuable symbol awarding wins of up to 1,000x the stake.
Even better is the in-game bonus feature. Feng Shen Slot's scatter will trigger a number of free spins that could, with a bit of luck, help you land massive wins of up to 5,000x the stake on the reels.
This slot's stunning Chinese-themed design along with its huge payouts definitely make for exciting gameplay.
Screenshots
How to play
You can get a taste of the action with stakes from 0.9 up to 9 credits per spin in Feng Shen Slot. With your stake set, you can go ahead to take a spin or set the automatic spin feature. You can play up to 100 automatic spins. To trigger wins, you will need at least 3 symbols on the reels matched on any of its 9 Paylines.
On the reels are symbols of the main characters including Chinese letters. King Zhou pays generously – offering 1,000x the stake when 5 appears on a Payline. You will receive 20x and 125x the stake with 3 or 4 on the reels. The goddess also awards decent rewards paying you 750 the stake when you land 5 on the reels.
Feng Shen Slot Special Features
Special Symbols
You will find a wild symbol which will replace other symbols on the reels except the scatter. The yin and yang symbol is the scatter and will trigger the free games features in Feng Shen Slot.
Bonus Features
Free Games
With 3 or more scatters on the reels, you get to trigger the free games bonus round which awards 12 freebies. You also get payouts based on the number of scatters on the reels. 3 on the reels will pay 1x the stake while 4 and 5 will pay 5x and 20x the stake respectively. During the free spins feature all wilds symbols on the reels will transform into sticky wilds.
Jackpot
Feng Shen leaves out a progressive jackpot prize but offers win opportunities of up to 5,000x the stake with a single spin.
Return to Player (RTP)
Win chances are moderate in Feng Shen Slot with a Return to Player (RTP) of 95.47%.
Verdict
Chinese mythology serves as one of the best sources of the most fantastic slots in the industry, but Feng Shen slot takes this even further.
Offering fascinating visuals and a nicely done background design, this slot has a nice appeal to it. Even better are win chances that make for a worthwhile gaming session. You get to win 5,000x the stake when you take a spin on the reels.
Game FAQ
Where can I play Feng Shen Slot online?
Feng Shen Slot can be played at the following online Operators: Play Frank, Luckster, Platincasino
Who developed the game Feng Shen Slot?
Feng Shen Slot has been developed by the software provider AllWaySpin
What type of game is Feng Shen Slot?
Feng Shen Slot is categorised as Slots
What devices can I play Feng Shen Slot on?
Feng Shen Slot can be played on iOS, Android, Desktop, Mobile
Feng Shen

VSO Coins
Play for Real Money Refresh My Game Credits
Start The Game
Refresh My Game Credits Play for Real Money
Most Popular Games
heart-homepage
heart-homepage
heart-homepage
heart-homepage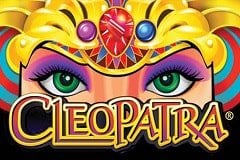 heart-homepage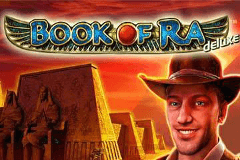 heart-homepage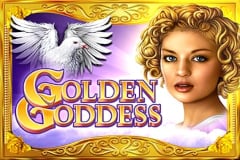 heart-homepage
heart-homepage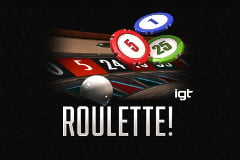 heart-homepage
heart-homepage
Feng Shen Slot Machine
Feng Shen is an Asian themed game, with an atmospheric oriental setting. It's made up of 20 paylines, 5 rows and 3 reels and filled with a sense of mystery and adventure. The design sports an impressive animated spin action, and graphics that jump to life with every twist and turn.
This slot is not primarily for the English speaking market, though. All the words are written in Chinese (presumably Mandarin). So if you can't read and interpret this language, you may have a bit of a struggle. That said, those familiar with slot machines will be able to fathom much of the action, as the buttons are familiar and fairly obvious. But you won't stand a chance on the game's instructions without an app to translate, and the game itself offers no such assistance in its settings.
Yin and Yang
Bets start at 0.1 coins and go up to 50 coins, with all 20 paylines in play throughout. Opt to use the start button manually, or activate auto spin by pressing and holding the start button (the big green one on the bottom right of the screen), as opposed to the additional auto spin button you will find in most other slots. Each win is calculated on the highest combo of 3, 4 or 5 matching symbols (shown from left to right on the reels) and with any bonuses added to your total prize. Once you score a win, it will be displayed in your total, shown on the screen throughout.
In Feng Shen, the wild is represented by the yin and yang, an ancient Chinese philosophical and religious symbol, depicting opposite and contrary forces coming together – and the basis for pop culture jewellery and posters in the 1990s. This evocative symbol substitutes for all others on the base game reels. It's also the highest paying symbol on the board. Five of them will award you 2,000 credits.
The next highest paying symbol is the sage old Chinese gentleman with his long white beard, reminiscent of Gandalf from Lord of the Rings, played by Sir Ian McKellen. He is followed by a raven haired Chinese lady with an impressive ornate headdress. Then there's a younger Chinese gentleman (who looks a bit like a modern day TV magician), and a brunette lady. The lower paying symbols are still pretty ferocious: a dragon (that quintessentially Chinese icon), a fiery Phoenix, a bird and a wolf creature.
Thunderbolts and Lightning
The aim is to land least 3 of the wild symbols, triggering the bonus game. Once you've achieved it, the screen goes appropriately wild, with ripples of lightning and thunder bursting across it in a visual spectacle that's very impressive.
But it is not only at that point in which the animations amaze. Every time you land a combination it's quite the adventure, with each character coming to life and travelling through a small animation. Those elegant looking ladies become fearsome warriors and the animals leap into action, roaring, breathing fire and suchlike. The graphic design is truly stunning on this game, using the latest and smartest technology and there's a real sense of momentum and excitement to be had when playing it.
But, back to the feature (not the future). Once this is activated it provides an extra three rounds and a whole host of new rewards with it. Here we meet 5 symbols in the shape of coloured hieroglyphics, each with their own attached prize, enabling you to rack up the points.
Some Dreamy Tech
Feng Shen video slot features software by Dream Tech, a developer who's only been in the market for a couple of years, but is blazing a trail no less. The up and coming software house is based in the Philippines and creates reliable games primarily for the Asian market – as is clearly evident here. There's no download needed to get started with Feng Shen, so you can be up and running as soon as it is loaded (and the time this takes depends on your device speed and broadband connection).
Although be warned: once you're in the game, nip off to make a cup of tea, or click on another webpage in your browser to check an incoming email and when you return, the slot will have paused and need to reload. It's super annoying if you're a multi tasking type, but fortunately the top class animations warrant your undivided attention. Just don't leave it alone to answer the door.
Keeping Your Options Open
The language barrier can cause considerable confusion, so much so that Feng Shen is likely to prove far less popular outside the Asian market than within it. This game has some strong features, truly excellent graphic design, a high return to player percentage (in the region of 96%) and is a joy to play. But with so many other good oriental theme slots on the market, it's likely that English speaking punters will go elsewhere.
If you're into this vibe and looking for other options, you might want to consider the free Sakura Fortune slot from Quickspin. This is a 5 x 4 slot, with 40 paylines and features a warrior princess battling evil emperors. Or you could try Chinatown, for more yin and yang action and the chance to win a x 1000 jackpot and 120 times your wager in one fell swoop.
The Legends of China
The soundscape is very effective at evoking the atmosphere and folklore of the ancient Chineste dynasties. So too is the display: the reels are placed onto a grey stone mausoleum, with creepy gargoyles watching and creating a hauntingly spooky effect. In the far distance, blue skies, mountains, mist and sunshine can be seen, setting the scene of rural China in days of yore. In Feng Shen you really feel that you've been transported to intriguing Far Eastern lands.
Play for real money or play for free, the choice is yours. Although we would recommend you begin with some practice sessions before splashing the cash. All things considered, this is not the place to start if you're new to slot machines. But if you're game for adventure and up for something out of the ordinary, give Feng Shen a go.
Free to Play Dream Tech Slot Machine Games
Baseball Frenzy
Battlefield
Bird Island
Blood Wolf Legend
Boxing Arena
Candy Kingdom
Captain's Treasure
Casino Tycoon
Castle Guardian
Dinosaur World
Dragon Auto Chess
Eight Immortals
Elemental Princess
Field of Honor
Germ Lab
Golden Rat
Happy New Year
Happy Piggy New Year
Heroes of the East
I'm King
Infinity Club
Jin Yu Man Tang
Labyrinth of Knossos — Multijump
Lotsa Lines
Mahjong King
Medusa — Fortune & Glory
Merry Christmas
Monster Pop
Muaythai
Mystic Museum
Mystical Stones
National Carnival
Nezha Legend
Ninja Vixens
Nordic Saga
Pool Eight Ball
Rich Asians
Rock Night2 Scorchin'777
Sabres and Swords Charge Gigablox
Sailor Princess
Secret Date
Secret Treasures
Secrets of the Pentagram
Sexy Camgirl
Sexy Girls
Shokudo
Sin City
Star Generation
Street Dance Show
Three Kingdoms
Train
Treasure Hunt Trip 2
Truffle Butter
Wandering Planet
West Wild
Who is Daddy
Witch Winnings