Slot Emerald Falls — Game Review
Emerald Falls Slot Review
Emerald Falls is a 50-payline slot game from Bally. This great-looking slot has a peaceful feel thanks to the lush green landscape of the game's background. There is a definite Irish feel to the game thanks to the green colour scheme and the Emerald Isle connection. The green waterfall is the main image in this game, while green precious emeralds also feature, alongside wild symbols and free games symbols.
The special features in this slot include a lucrative free games round which includes tripled payouts on every win. There are also bonus reels which can come into play to awards extra wilds. The game is relatively simple to play and highly user-friendly, while the payout opportunities here are excellent with up to 100x your total bet available from the 'pick me' bonus game.
Exploring the Landscape
Emerald Falls has a gentle atmosphere thanks to the relaxed landscape background. Green hills and trees feature heavily against a backdrop of a light blue sky and a brown footpath. Symbols on the reels use simple graphics and include a green waterfall, the game logo, a green precious gemstone, free games symbol and a wild symbol. There are 50 paylines in this slot for lots of ways to win. The layout is traditional with 5 reels although there are 4 rows of symbols in the game, instead of the usual 3. To change your betting options, click on the buttons at the bottom of the screen. The coin value can be altered in the bottom left by clicking the blue button and as all the paylines are fixed, this makes it easy to alter your overall stake per spin.
50 Free Games
If you manage to find 3 or more scatter symbols during your play, you will trigger the free games round. Here you can enjoy 3 free games initially with all your winnings triple thanks to the 3x multiplier on all payouts. You can also win more free games during this feature with up to a maximum of 50 free games available in total. One of the best symbols in the game is the wild symbol which is the letters Wild spelt out in red against a background of green gems. This icon can substitute for the other icons in the game to award more combinations, while the number of wilds is increased during the free spins round for extra potential payouts. The top award is for 5 wilds during the free games round, which pays up to 7500 credits.
Waterfall Bonus Game
If you hit the waterfall bonus symbol on reels 2, 3 and 4 at the same time you will trigger the 'pick me' bonus game. To begin the bonus round, simply pick one of the 3 symbols displayed on the screen to receive a surprise cash reward, which could be anything up to 100x your total bet!
Other Attractive Landscapes
For players who love the gentle rolling hills of this slot game, there are lots of other similarly themed slots to enjoy. Emerald Isle has an Irish theme and features a gentle background just like Emerald Falls. In Emerald Isle you can enjoy four leaf clovers and leprechauns on the reels, while the features include a free spins round with 3x multipliers on all payouts, just like in Emerald Falls. Other slots with a similar gameplay if not the same theme include Desert Treasure and Arctic Treasure, which both also feature free spins with tripled payouts. These also have plenty of wilds symbols for creating extra combinations along with a fun bonus feature for more action and rewards.
A Relaxing Atmosphere with Wild Rewards
Emerald Falls gives players an interesting combination of a peaceful and gentle theme and some big winning opportunities. You will be lulled into a relaxed state of mind by the rolling hills of the Irish countryside only to suddenly find yourself awarded a monster payout during the free spins round! The tripled payouts during this round are some of the best features of the game, while the lucrative wild symbols really help to award some excellent winning opportunities.
POPPIT SLOTS (Bally) — [Slot Museum] ~ Slot Machine Review
Watch Paylines Slot Channel Video: POPPIT SLOTS (Bally) — [Slot Museum] ~ Slot Machine Review • Paylines Slot Channel • EP 70 — POPPIT! Slots — Slot Machine Museum Today we take a look at the classic Bally slot machine called POPPIT! It was based on the pogo.com game of the same name. Have • Video Slots — Download & Play
Published: Tuesday, November 7, 2017 11:59 PM Channel: Paylines Slot Channel
120 Views
Play Popular Video Slots Online!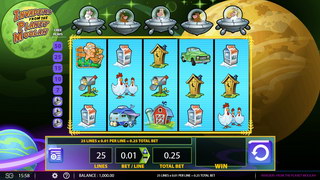 Invaders from the Planet Moolah
Lock It Link: Night Life Slot
Mega Joker Slot
Related Videos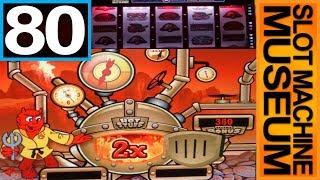 Popular
DIAMONDS & DEVILS DELUXE (Bally) — [Slot Museum] ~ Slot Machine Review
by Slot Machines Added 5 years ago 140 Views / 0 Likes
DIAMONDS & DEVILS DELUXE (Bally) — [Slot Museum] ~ Slot Machine Review • Paylines Slot Channel • **PLEASE SUBSCRIBE FOR MORE GREAT CONTENT** Follow us on Twitter: @paylines Like on Facebook: https://www.facebook.com/paylinesslots/ Add on Snapchat: coolwav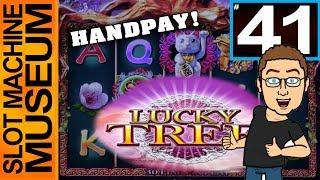 Popular
LUCKY TREE with HANDPAY!! (Bally) — [Slot Museum] ~ Slot Machine Review
by Slot Machines Added 5 years ago 109 Views / 0 Likes
LUCKY TREE with HANDPAY!! (Bally) — [Slot Museum] ~ Slot Machine Review • Paylines Slot Channel • Episode 41 — LUCKY TREE by Bally Tech **PLEASE SUBSCRIBE FOR MORE GREAT CONTENT** Follow us on Twitter: @paylines Like on Facebook: https://www.facebook.com/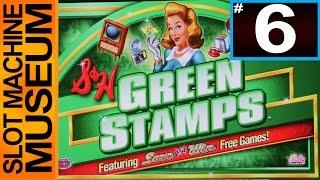 Popular
GREEN STAMPS DELUXE (Bally) — [Slot Museum] ~ Slot Machine Review
by Slot Machines Added 5 years ago 150 Views / 0 Likes
GREEN STAMPS DELUXE (Bally) — [Slot Museum] ~ Slot Machine Review • Paylines Slot Channel • Episode 6 — S&H Green Stamps and S&H Green Stamps Deluxe. This episodes features the fan favorite Green Stamps and the sequel called Green Stamps Deluxe. The first
Popular
EASY CASH EDDY (Bally) — [Slot Museum] ~ Slot Machine Review
by Slot Machines Added 5 years ago 139 Views / 0 Likes
EASY CASH EDDY (Bally) — [Slot Museum] ~ Slot Machine Review • Paylines Slot Channel • Easy Cash Eddy. Slot Machine by Bally Tech **PLEASE SUBSCRIBE FOR MORE GREAT CONTENT** Follow us on Twitter: @paylines Like on Facebook: https://www.facebook.com/paylin
Emerald Falls (Bally) — [Slot Museum] ~ Slot Machine Review
by Slot Machines Added 5 years ago 85 Views / 0 Likes
Emerald Falls (Bally) — [Slot Museum] ~ Slot Machine Review • Paylines Slot Channel • Episode 36 — EMERALD FALLS **PLEASE SUBSCRIBE FOR MORE GREAT CONTENT** Follow us on Twitter: @paylines Like on Facebook: https://www.facebook.com/paylinesslots/ Add on S
Popular
CHER LIVE (Bally) — IN 4K — [Slot Museum] ~ Slot Machine Review
by Slot Machines Added 5 years ago 107 Views / 0 Likes
CHER LIVE (Bally) — IN 4K — [Slot Museum] ~ Slot Machine Review • Paylines Slot Channel • CHER LIVE is a slot machine released by Bally Technologies and features big win bonuses such as Turn Back Time Free Games, It's In His Kiss Free Games, and more. HEL
GROOVY LOUEY (Bally) — [Slot Museum] ~ Slot Machine Review
by Slot Machines Added 5 years ago 78 Views / 0 Likes
GROOVY LOUEY (Bally) — [Slot Museum] ~ Slot Machine Review • Paylines Slot Channel • Episode54 — GROOVY LOUEY by Bally Technologies **PLEASE SUBSCRIBE FOR MORE GREAT CONTENT** Follow us on Twitter: @paylines Like on Facebook: https://www.facebook.com/payl
EARLY RETIREMENT (Bally) — [Slot Museum] ~ Slot Machine Review
by Slot Machines Added 5 years ago 81 Views / 0 Likes
EARLY RETIREMENT (Bally) — [Slot Museum] ~ Slot Machine Review • Paylines Slot Channel • Episode 17 — EARLY RETIREMENT **PLEASE SUBSCRIBE FOR MORE GREAT CONTENT** Follow us on Twitter: @paylines Like on Facebook: https://www.facebook.com/paylinesslots/ Ad
WINNING OFFER (Bally) — [Slot Museum] ~ Slot Machine Review
by Slot Machines Added 5 years ago 76 Views / 0 Likes
WINNING OFFER (Bally) — [Slot Museum] ~ Slot Machine Review • Paylines Slot Channel • Episode 37 — WINNING OFFER **PLEASE SUBSCRIBE FOR MORE GREAT CONTENT** Follow us on Twitter: @paylines Like on Facebook: https://www.facebook.com/paylinesslots/ Add on S
Popular
IMPERIAL TREASURES (Bally) — [Slot Museum] ~ Slot Machine Review
by Slot Machines Added 5 years ago 108 Views / 0 Likes
IMPERIAL TREASURES (Bally) — [Slot Museum] ~ Slot Machine Review • Paylines Slot Channel • #44 IMPERIAL TREASURES by Bally Slot Machine Review **PLEASE SUBSCRIBE FOR MORE GREAT CONTENT** Follow us on Twitter: @paylines Like on Facebook: https://www.facebo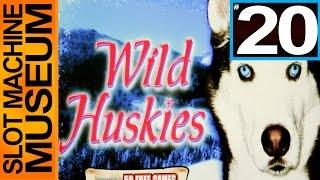 WILD HUSKIES (Bally) — [Slot Museum] ~ Slot Machine Review #20
by Slot Machines Added 5 years ago 76 Views / 0 Likes
WILD HUSKIES (Bally) — [Slot Museum] ~ Slot Machine Review #20 • Paylines Slot Channel • Episode 20 — WILD HUSKIES **PLEASE SUBSCRIBE FOR MORE GREAT CONTENT** Follow us on Twitter: @paylines Like on Facebook: https://www.facebook.com/paylinesslots/ Add on
CASH METEOR (Bally) — [Slot Museum] ~ Slot Machine Review
by Slot Machines Added 5 years ago 71 Views / 0 Likes
CASH METEOR (Bally) — [Slot Museum] ~ Slot Machine Review • Paylines Slot Channel • Episode 39 — CASH METEOR **PLEASE SUBSCRIBE FOR MORE GREAT CONTENT** Follow us on Twitter: @paylines Like on Facebook: https://www.facebook.com/paylinesslots/ Add on Snapc
CRAZY WINNERS (BALLY) — [Slot Museum] ~ Slot Machine Review
by Slot Machines Added 5 years ago 73 Views / 0 Likes
CRAZY WINNERS (BALLY) — [Slot Museum] ~ Slot Machine Review • Paylines Slot Channel • EPISODE 32 — CRAZY WINNERS by Bally Bally's 5 reel transmissive reels (known as iReels) didn't last long as WMS sued them over the technology. WMS later sued Aristocrat
HOT SHOT CLASSIC (Bally) — [Slot Museum] ~ Slot Machine Review
by Slot Machines Added 5 years ago 98 Views / 0 Likes
HOT SHOT CLASSIC (Bally) — [Slot Museum] ~ Slot Machine Review • Paylines Slot Channel • HELP KEEP THE SLOT MUSEUM ALIVE BY DONATING HERE: https://www.gofundme.com/slotmuseum #49 Bally's Hot Shot Classic Video Version Today we take a look at 3 Hot Shot Pr
Popular
SECRETS OF THE NILE (Bally) — [Slot Museum] ~ Slot Machine Review
by Slot Machines Added 5 years ago 106 Views / 0 Likes
SECRETS OF THE NILE (Bally) — [Slot Museum] ~ Slot Machine Review • Paylines Slot Channel • Slot Machine Secrets Revealed. What games should you play when you're at the casino? Learn at the Slot Museum! Ep 84 — Secrets Revealed about the slot machine call